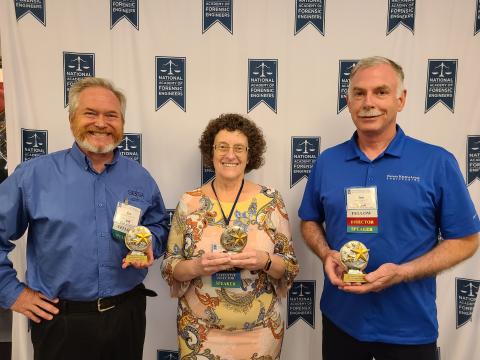 Congratulations to our 2021 NAFE Summer Conference Best Presentation winners!
Edward Fronapfel (Forensic Engineering Site Observations: Data and Evidence Collection, Reporting, and Admissibility); 
Joe Leane (Building Copper Tube Water Piping System Freeze Failures); 
Rebecca Bowman (Avoiding Daubert Challenges: Lessons through Case Studies); and 
Marty Gordon (not pictured, Using Finite Element Analysis (FEA) in Forensic Engineering Cases)
Thank you for your contribution to the Academy.
Great job and well deserved all!